Independent GNLD Distributor
Sitemap
Exclusive Tre-en-en Grain Concentrates
Lipids and sterols ---
optimal cellular function
Tested and proven to enhance nutrient utilization
Unsurpassed phytonutrient protection ---3 2 1
Antioxidant and detoxifying nutrients
6 optimal servings of fruits and vegetables
Patented Carotenoid Complex, extensively studied by USDA researchers.
Renew & Repair: NouriShake
All 22 amino acids involved in humn nutrition
Simple and complex carbohydrates
Quick and sustained energy
"FEEL BETTER" PROGRAM
Simply take:
2 Formula IV Food Supplements (or 1 Stress 30, or Active 30, or active 40+ Daily Vitality Pack)

1 serving of NouriShake (or other GNLD prorein drink)

1 PhytoDefense Packette (or 1-3 Carotenoid Complex capsules)

1 serving of Aloe Vera Plus

This statement has not been approve by the Food and Drug Administration. This product is not intended to diagnose, treat, cure or prevent any disease.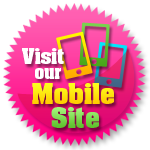 We ship to the U.S. only
No P.O. Boxes